Services & Help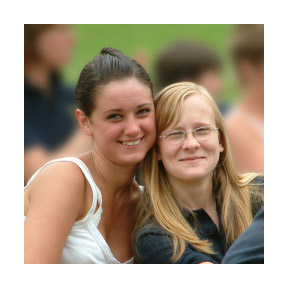 Numerous services are available for troubled teens. They provide more options for parents with stuggling adolcent children. Most large community has services for teens to keep them out of trouble. There are also a number of helpfull websites that offer services or advice. Parents without computers can consult their local yellow pages directory under "youth programs."
Adolescent advice sites are very popular. They contain links on a variety of topics so any parent can simply choose the ones that apply to their kid. Family First Aid is a very resourceful site with 29 links covering topics as drug abuse, defiance, eating disorders, smoking, suicide, truancy, vandalism, and much more. It provides suggestions on seeking professional help for troubled teens. In addition, they offer videos and access to various directories listing special schools, outdoor activities, and summer camps.
Hotlines serve as 24-hour crisis centers for troubled teens. Most of them are toll free 1-800 numbers and some hotlines are devoted to specific subjects as runaways and shelters; eating disorders; rape, sexual abuse, or child molestation; death or grief; suicide and depression; and drug or alcohol abuse. Not sure which one to call? There are generalized help lines as well. Most family health insurance coverage programs offer an Employee Assistant Program (EAP) which any family member may call for counseling 24/7.
Residential treatment centers are psychiatric facilities that help adolescents with drug and alcohol addictions. Each teen is placed under 24 hour supervision of mental health professionals who work intensively to stabilize symptoms as well as communicate with the parents or caretakers to see what changes can be made in the home or in the community. The main drawback with these programs is that they are short term and not effective enough to make lasting changes in a teen's life. Thus, parents placing their teens in these centers should follow up with enrolling them in boarding or private schools.
Wilderness programs are therapeutic activities that are like an escape from the teen's normal living environment as well as an adventure. Adolescents who attend achieve a sense of self-confidence, self-awareness, and personal fulfillment. They act as an environment that enables teens to develop decision-making skills, problem solving skills, goal setting, communication, leadership, and character development. All who attend are expected to show personal commitment and a positive attitude in order to benefit from this program.
Workshops give teens support and to enable them to discover their hidden talents, their intellectual qualities, and help them realize what they really enjoy doing through experimentation. There are many services offering seminars, workshops, and ongoing support for teens around the country.
Services for troubled teens can be found in most communities throughout the USA. Finding them may require simple research or contacting your teen's high school. Allowing your adolescent to enroll in a service will more likely make them happier and give them a positive outlook on life.